Explore the shooters, their backgrounds, guns and motivations.
The data below is accurate and up to date with the Mass Shooter Database Version 3.0 (March 2021).
Want to see the most up-to-date data?
Download the full Mass Shooter Database with over 150 variables for free today.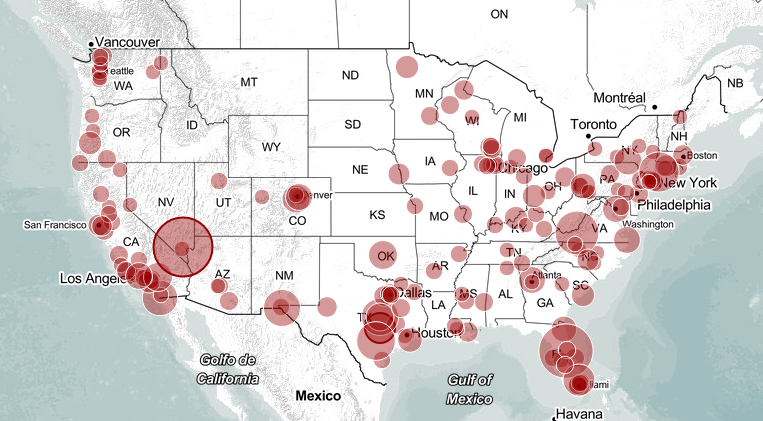 Fatalities and mass shootings
Circles scaled according to the number of fatalities.
(Image from Voice of America)