Sometimes there isn't enough time to explore a spreadsheet with over 180 cases and 175 variables.
You can explore a few of our key findings from compiling this data here:
(Data accurate through 2019)
Over 80% of mass shooters were in a noticable crisis prior to their shooting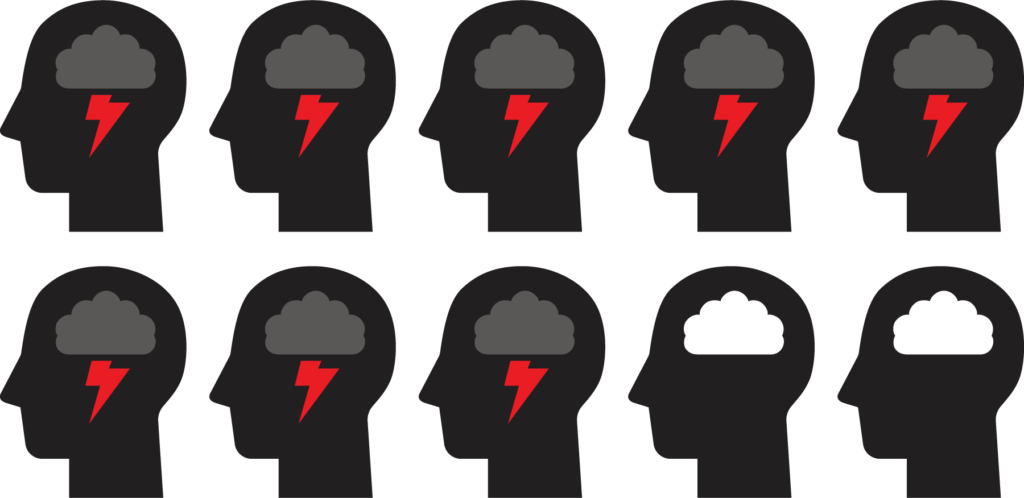 Some signs of a crisis were more common than others, with more than two thirds of shooters experiencing increased agitation before their shooting.

Most shooters who were in crisis exhibited 1-4 symptoms. However, over a third of shooters showed 5 or more signs of a crisis.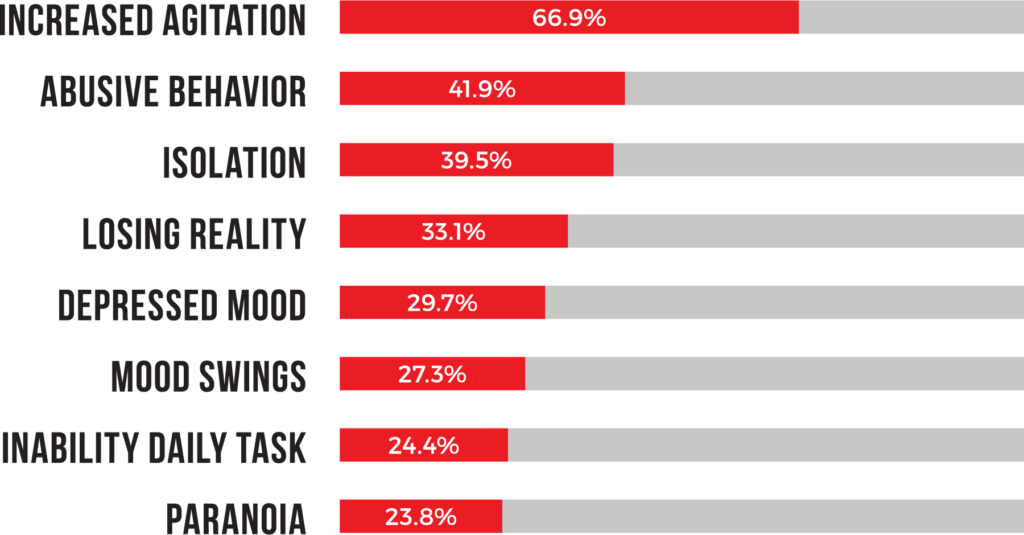 In addition to being in crisis, other mental health trends show up in our data
Psychosis played no role for nearly 70% of mass shooters
Many mass shooters experienced feelings of suicidality either before or during their attack
Where have mass shootings taken place?
How often were shooters insiders at the location of their shooting?
The motivations of mass shooters have varied over time: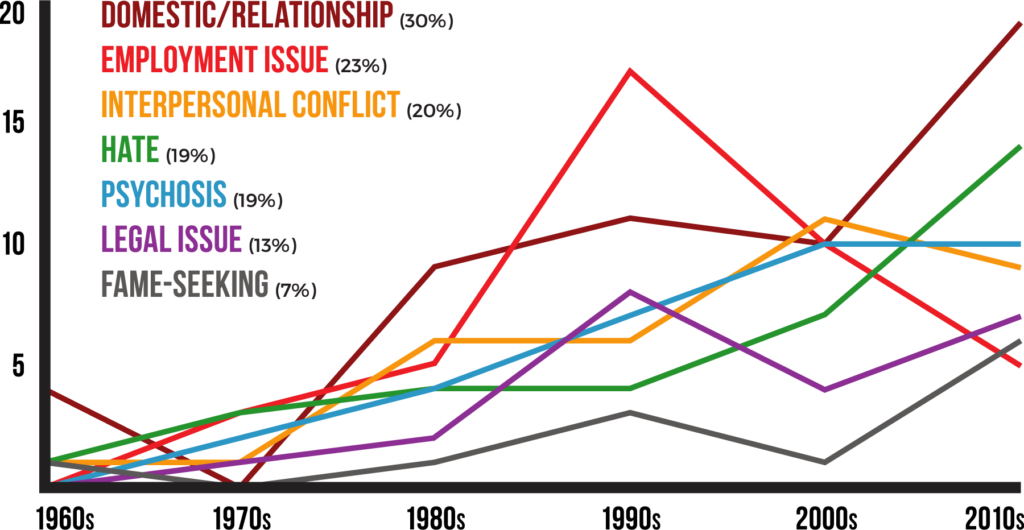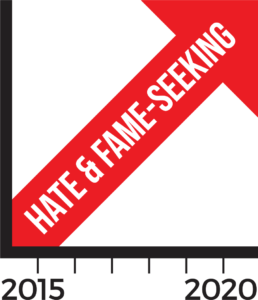 Hate-motivated mass shootings and fame-seeking perpetrators have rapidly increased since 2015.
Do you like seeing our database visualized?
You can also find all of these visualizations on the page "Our data on Social Media"